Genius Hour Reflection
     For my genius hour project, I researched how to make a longboard in real life and I completed the steps through a 3D printing website called SketchUp. The reason I chose this topic was because firstly, I had always wanted to create my own longboard and secondly, I wanted to learn to be more independent in creating a larger project from what I had done before. The question I set out to research was; how do I make a longboard in real life shown through SketchUp as a 3D model?
     I had learned many things from this project but the main things I had taken away from it was better time management, better research skills, and 3-D printing capabilities. Firstly, I learned better time management by making sure that I had enough time with the 3-D printer to print my long board, which takes four hours. Although I ended up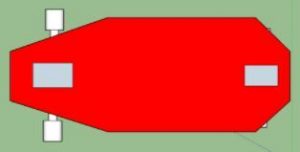 not printing because of technical difficulties and because the printed version wasn't greatly needed for my project, I still learned better time management skills. Secondly, I learned better research skills especially with photos because that is all my slideshow consisted of so I had to make sure I got quality photos from a source I was allowed to use. Thirdly, I learned how to better create 3D printed objects through the hours of trial and error. All in all, I am glad I got to learn all three of these skills to help me out in the future.                                                                                                                                Nate Scott
This skills helped me grow as a student by forcing me to be more productive independently. Many of the problems I ran into with SketchUp did not occur with other people so it was up to me to fix my problems. I had also done a lot of work outside of class as I realized early before the project was due that I would have to put time in out of class in order to complete my project. This all led to help me grow as an independent worker.
What I learned for my genius hour project did not help the world or animals but more of that it famished a curiosity that I had for building a longboard. For a while, I had been always wanting to create a longboard and this project gave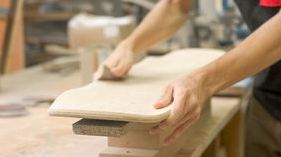 me the perfect chance. I guess that my project could benefit the world by creating a resource of how to create a longboard but there are already thousands if not millions of resources just like mine. Ultimately, learning how to create a longboard was more for the benefit of myself rather than the world.
Pavel Prichystal                                                                                                                                                                                                                                                                                                                                                                                                             What I will learn in the next genius hour will benefit the world by giving
people who want to complete their dream of becoming a soccer player a different perspective on how they can complete it. It will also help me by giving me resources and a more knowledgeable perspective on how to become a professional soccer player.
Click here to check out my slideshow on how to build a longboard!
Max Pixel
                                                                                                   Tech Deck
Works Cited
Scott, Nate. "Sketchup Longboard". SketchUp, Google Slides, October 27 2017, Dakar Senegal.                                                   https://edu.sketchup.com/createmodel/drive/?                                                                                                                                   state=%7B%22action%22:%22create%22,%22userId%22:%22114879421780237850977%22%7D. November 7                 2017.
Deck, Tech. "Cute Baby Turtles". Pinterest, Pinterest, August 25 2015,                        g                                                                     https://i.pinimg.com/originals/f2/57/8a/f2578a4794fb034e955a83ab968d0515.jpg. November 29 2017.
Pavel, Prichystal. "Fatura da Plataforma de Longboard". DreamsTime, DreamsTime, September 13 2016,                               https://thumbs.dreamstime.com/t/fatura-da-plataforma-de-longboard-69924398.jpg. November 29 2017.
Pixel, Max. "Life Face Pleasure Child Boy Beautiful Eyes View". FreeGreatPicture, FreeGreatPicture, 2016.                             http://maxpixel.freegreatpicture.com/static/photo/1x/Life-Face-Pleasure-Child-Boy-Beautiful-Eyes-View-                       2920874.jpg. November 29 2017.